New BTS cabs (singles, duals, and giant ported 24") now available!!
For more builds, discussions, pictures, and reviews, visit us at:
This sub is now playing loud & low! I am so impressed! ...I think that I will be ordering two more of these...for a total of 4!

Martycool007 (Audio forum member for whom the very first MartySub was designed and after whom it was named)
I just finished installing the driver and, of course, I had to give it a quick listen. One point: this thing is freakin scary!!

Atabea (Audio forum member and builder of the original MartySub)
Now that I have had my MartySub broken in for a few days I can give my review. Lets start with WOW! ...bass is incredible. Chest thumping, pant ruffling, couch vibrating. Measured a couple of scenes and hit 115 db. It crushes it and is so effortless.

Donny (Audio forum member and builder of the original MartySub)
Yah, I'm lovin' having a capable sub in my system!
I was shaking all sorts of things in my theater/office/storage room.

Mike H. (Audio forum member and builder of the original MartySub)
...the two MartySubs I have in my room are simply destructive beyond belief...

W. R. (Audio forum member and builder of the original MartySub)
To be honest..I guess I wasn't really prepared for the brutal power of this sub. I don't want to sound like a newb, but Jesus H Christmas story! When Hulk is jumping around from building to building in Avengers, and you can feel the impact of his punches, and when he screams and your clothes start to vibrate...like he's yelling in YOUR face lol. I can't wipe the grin off my face! ...long story short, un-freakin-believable!

Sooly1 (Audio forum member and builder of the original MartySub)
...finished up the subs. Got everything hooked up!  Bass is much tighter than it was before.  I popped in Edge of Tomorrow and the opening about knocked my wife and I off our seats! The depth of the flying copters was unreal. You could feel the blades of the chopper hitting your chest. 

My wife was wondering what the heck I was doing building a couple of subwoofers. Now she understands... LOL We are both very happy campers!

viper72 (Audio forum member)
DIY is awesome anyone who is thinking on a Marty box or custom box when it's all done and you turn it up....like way up and feel and hear it it's awesome. I built 4 [subs] and had about 15 or so guys over to hear them yesterday.  We played it all the way up +12 on the AVR with limiters set 1200 watts per 18" with 2 iNuke 6000DSP's and it was crazy loud in the room!!! Seats shaking walls moving it was cool.

When your friends are saying oh my god that's crazy loud all your hard work was all just worth it!! Build a Marty it's worth hearing when done!!!

eng-99 (Audio forum member)
Finally was able to put the finishing touches on my 2 Marty Cubes over the holiday break.

To anyone that is looking for quality subs without having to break the bank I would highly recommend going DIY. Again, I'm not a handy person by any means. But I put a ton of thought and research into this before taking action. I recommend DIY to everyone I know.

rupedogg24 (Audio forum member)
I have UM18's in my Mini-Marty's (I have two)...they hit hard.

mlah384 (Audio forum member)
Just tested it out and all I can say is, wow! I went up to the cabinet and I could actually feel it breathe. Now I know why the extensive bracing is necessary. Seriously, this thing is a beast.

I think all I'll need in that space is two of them which should be doable. Even with just the one I could feel the bass and it's on the other side of the room.

Big props to the MartySub!

blastermaster (Audio forum member)
I have finally put together my two Full-Marty's. My 'come from' state is a sub-woofer that was part of a decent [famous brand] HTIB set up... but, WOW I am amazed at how these sound/feel.

kmhvball (Audio forum member)
Just wanted to announce myself as another new member to the Marty club. I finished my Marty-Cube on Sunday and watched Avengers: Age of Ultron that evening. I already saw the movie twice before so I was watching my 3 kids and 3 international students that we are hosting watching the movie. It was fascinating to see how much power (as in storytelling power, not SPL) the subwoofer added to the movie going experience. The kids were alternately laughing, hollering, and screaming so much. During one scene, one of the kids actually jumped back out of surprise, something I've never seen her do before. It was great seeing all the excitement in the living room.

mathbern (Audio forum member)
I just finished a Full-Marty a few weeks ago. Come on...jump in...the BASS is GREAT. :-)

mfagains (Audio forum member)
This summer I built two Mini-Marty's with Ultimax UM-18's and an iNuke6000DSP and I'm so happy with the subs; I'm a newbie in this and experimenting.

ultrabubu
Just wanted to give a status update on my subs (Mini-Marties with UM18s)... These beasts are scary! I played the opening scene from Edge of Tomorrow last night with the volume about -24 and holy s*!t... These things had my windows vibrating so loud and violently that I thought they were going to break! My wife was in our bathroom and vanity lights were even rattling! I'm afraid to play that scene at reference! Thank you Kevin, John, and the team at GSG for such an awesome product and making movie nights freaking awesome now!

David J (GSG Customer)
I'm ecstatic!
Almost three months into having my two Marty-Cubes set up in my theater and still absolutely thrilled with them. I get a "holy $#!% this is crazy!!!!!" response from everyone I have over for a demo before a movie.

Danny (Audio forum member)
I am really loving my Ultimax in the Mini-Marty. That extra 4-6 dB from 18 to 25 hz is so impactful. If you have the room it's worth it.

Donny (Builder of multiple MartySubs)
Just finished installing two Mini-Marty's for my buddies.  I had hyped these up to my buddies as we were building them so I was a little nervous that they may not live up to their expectations.  It felt like the Pulse scene was expanding and contacting the walls of the house corresponding with the woofer movement. It was insane, never had experienced anything like that. Went through a couple more scenes in the demo disc and we just sat there laughing.  These two subs in a 24' x 15' room was just way more than what is needed by normal humans.

vettett15 (Audio forum member)
The lows are of course in a completely different league than my old [commercial 12" sub]. While [the MartySub] can play loud, it is just such a much more pleasant form of loud than pushing smaller gear to its limits. It's easy to get carried away with the volume...

Anodynic (Audio forum member)
I am very happy with the result. The bass is much deeper and tighter than my 8 year-old [commercial sub]. I wish I knew about DIY years ago.

Plagen (Audio forum member)
Finished my second Marty-Cube...this morning. Hooked everything up; all I can honestly say one sounded really good but there is no comparison with two. WOW!!

nwf477 (Audio forum member)
I have had my four Full-Marty's up and running for a couple of weeks now and they are really nice.

mal01 (Audio forum member)
Ok, so I just watched San Andreas tonight. All I can say is that the amount of bass that Full-Marty puts out is just scary. I'm sure it's all good, but I've never seen anything like it before. When I went up to it during the Hoover dam scene that thing was just going crazy and I was actually somewhat worried for it and/or my house. At the same time, it got me so excited that I can't wait to build another sub!

blastermaster (Audio forum member)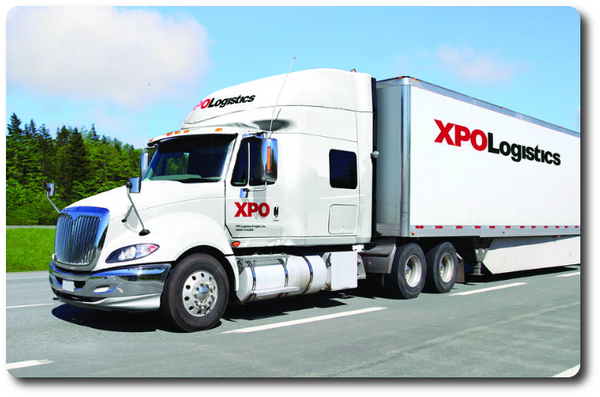 Shipping.
At a weight of 100-200 lbs per cabinet (or more) depending on model (roughly 600 lbs per 4-pack pallet on average), GSG flat pack subwoofers are not light (that is by design). This makes them very expensive to ship, especially across country.
To address the high cost of shipping, we work with multiple shipping companies to bring you the lowest cost on freight shipping possible.
If you are local to our factory and would like to pick up your cabs (and avoid shipping expense altogether), that can be arranged as well.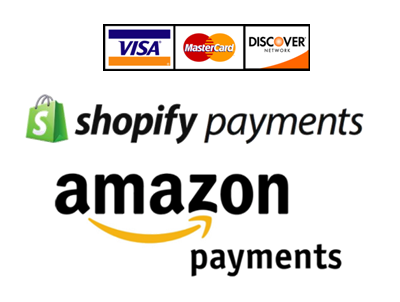 Convenient and Secure Ordering.
In order to provide the most convenient and secure online ordering process, we accept a variety of payment options.
For customers with an Amazon account, ordering couldn't be easier. Just click on "Pay with Amazon" and your order will be processed using the information that you have stored on Amazon—no need to re-enter your payment or shipping information.
For customers who either do not have an Amazon account or prefer to pay using another method, we also accept major credit cards through Shopify Payments.*
* Shopify provides credit card payment processing for companies such as ours and securely handled over $15 billion in customer orders last year. With Shopify Payments, you can feel confident that your payments information will be handled with the utmost care.